To: SECU Board of Directors
Dear Chairman Ayers,
Got the news that you and the Board felt banning this blog from the view of SECU employees would improve transparency at SECU.

Guess this is what you were trying to say when you blocked this blog from the SECU internal technology systems [not updated since 1983!]: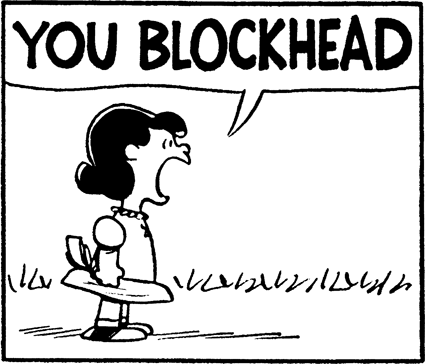 ...a stumbling block to your foolish ambitions?

Thank you for the compliment!