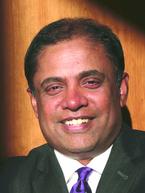 During discussion with retired SECU CEO & CIO, Sougata Mukherjee confirms misstatements were not his - nor TBJ's.

Well, the brouhaha continues over that Triangle Business Journal article (3/6/2023) which quoted current SECU leadership as stating that SECU hadn't updated its technology since 1983! Former CEO Mike Lord and former CIO Chris Ayer took great offense - as one might suspect. Both called for a meeting today (3/10/2023) with TBJ Editor-in-Chief Sougata Mukherjee to demand a retraction.
Evidently it was a fairly contentious meeting lasting 2 hours! Lord and Ayer presented a lengthy and extensive list of major technology changes which have occurred at SECU over recent years. Mr. Mukherjee listened closely and agreed it would be pretty hard to end up with internet service, mobile apps, ATMS, call centers, voice recognition, remote deposit capture, etc. - technologies which didn't even exist in 1983! - without having made "at least a few" technology changes. Everybody agreed it was difficult to argue with those facts! Just some more Fonz "jumping the shark"- type statements from SECU.

But, Mr. Mukherjee adamantly refused to retract the article stating the quotes were provided to TBJ's reporter directly by SECU. The misstatements were not made by Triangle Business Journal - period.
Well, let's see then...who does that leave?