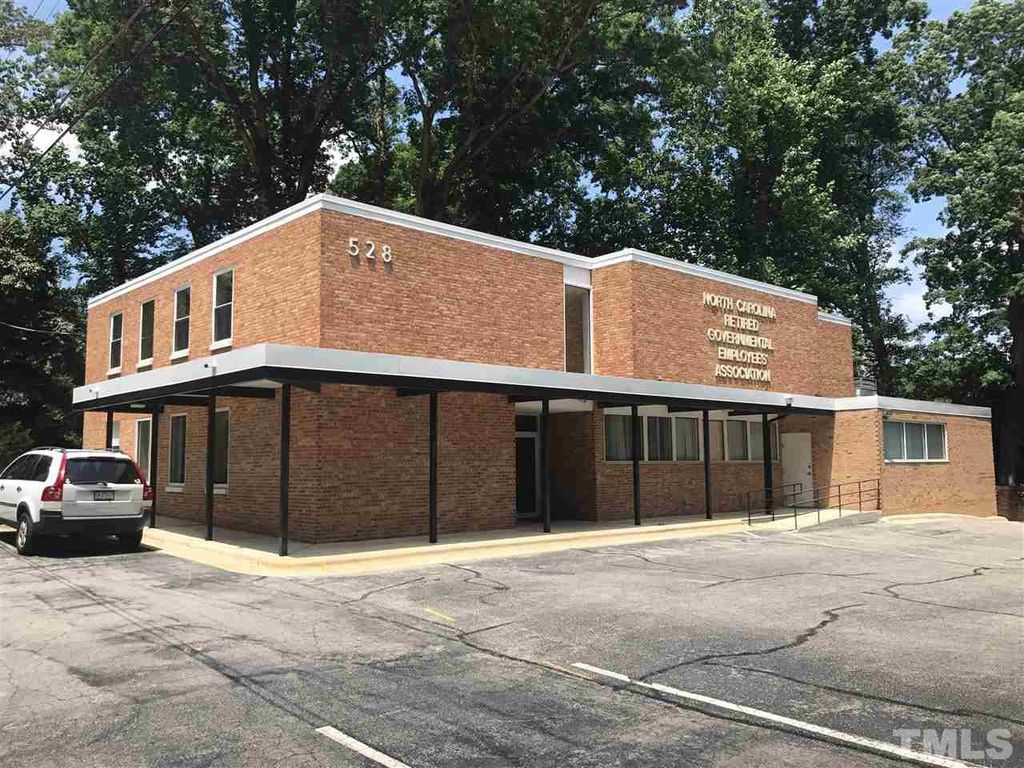 Many retirees, not to mention any names, are no longer "morning people".
But an early morning, mid-September drive up Wade Avenue in Raleigh was invigorating - weather cool & crisp, leaves changing colors, Fall was in the air. Barbara Perkins was riding shotgun, while providing a running commentary on my driving.
We were headed to the headquarters of the N.C. Retired Governmental Association (NCRGEA) to see if we could meet with its Executive Director, Tim O'Connell. The goal was to discuss Mr. O'Connell's letter supporting the incumbents in the current SECU election. Since Ms. Perkins was a member nominated candidate in the SECU elections and a longtime member of NCRGEA, she had a few concerns about Mr. O'Connell's "driving", too!
🔆 You can read the summary of the meeting in yesterday's post [here - 9/14/2023 post].
The meeting seemed to go well; and, a stay positive, no request for change, "no guilt, no apology" way of de-escalating any friction was proposed. Just let NCRGEA members know the names and qualifications of all SECU candidates! Ms. Perkins thought it had a "50/50" chance.
Here was the response:

✅ Jack Cozort , Attorney at Law
2611 Glen Eden Drive Raleigh, NC 27612
September 14, 2023
Mr. Jim Blaine
Raleigh, North Carolina
Dear Mr. Blaine:
I represent the North Carolina Retired Governmental Employees' Association. Mr. Tim O'Connell has shared with me the email you sent to him on Tuesday, September 12, 2023. He has also briefed me on the meeting you had with him in his office on September 11, 2023.
The Board of Directors at NCRGEA has carefully reviewed the plans for upcoming developments in place for the Board of Directors at the State Employees Credit Union. Our Board fully supports that plan. Furthermore, our Board considered all of the candidates for election to the SECU Board and is confident that it has endorsed the candidates who will best represent the interests of the members of NCGREA and who will do the best job as Board members at SECU. The Board of Directors at NCRGEA has no intention of changing its position or sending further communications to its members on this subject.
Mr. O'Connell has informed me that you used abusive, threatening and intimidating language in his office on September 11. I should not have to remind you that there is no need for that kind of behavior. Given those circumstances, however, I hereby inform you that all of your future communications with NCRGEA on this subject must be addressed to me, as counsel to the Association.
Sincerely,
/s/ Jack Cozort
Cc: Tim O'Connell Mike Taylor
.... well, so much for that "50/50", Miz B!
🔆 [You can read the response to Mr. Cozort here 9/15 post here!]

... would you like to hear a little more about that "no need for that kind of behavior" paragraph? [Thought so, stay tuned for "Lawyered Up", Part III]