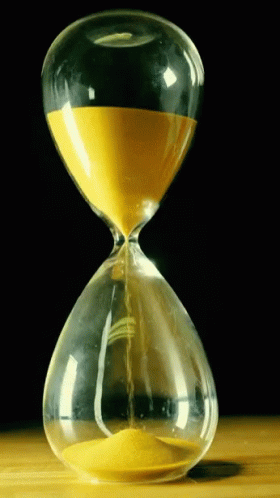 Haven't heard anything further from the Administrator of Credit Unions; so will check back next week to see if any progress has been made on how to mitigate the invalid New Election Procedures. No easy fix, especially with an obstinate, error prone, but unapologetic Board. The whole situation goes from ripe to rotten pretty quickly if not addressed.

😎 The most humorous story I've heard about the New Election Procedures was about a conversation with a current member of "this Board'. When asked by an SECU member why the New Election Procedures were approved so abruptly, the Board member said "...we hired a consultant who told us we were exposed to the possibility of being taken over by a small group of members!" The member without thinking blurted out ".. too late on that, it looks like it has already happened!" The Board member didn't seem to get it... [Not surprised, are you?]

✅ Many members have expressed interest in running for a seat on the SECU Board. Some have filed an application with the Nominating Committee, some haven't. Both groups want to begin gathering member signatures. Here are the responses from "this Board":
Q1) "Ms. Funderburk,
Would you please send me a copy of the official self-nominating petition as I'm considering submitting my name as a candidate for an SECU board seat?
Thank you in advance for your assistance."
A1)

...
"Since you did not submit a completed Candidate Package before the deadline for the current year,
you will not be eligible
for nomination by the Nominating Committee
or
for self-nomination this year.
Your interest in serving on the Board of State Employees' Credit Union is appreciated, and I hope you will reach out in 2024 and submit a completed Candidate Package for consideration. Thank you [Board Corporate Secretary]
Q2):
"Amy Funderburk, Board Governance Lead,
Would you please send me, as quickly as possible, a copy of the Official Nominating Petition that is to be used for the upcoming SECU board elections? Thank you very much."
A2): "Thank you for your inquiry. As set out in the election procedures:
If a member is notified by the Nominating Committee that they were not selected as a candidate, and the member wishes to self-nominate, the member may then email the Assistant Corporate Secretary at
board.corporate.secretary@ncsecu.org
to request a copy of the Official Nominating Petition for State Employees' Credit Union Board of Directors (the "Official Nominating Petition").
The self-nominating packets will be available after the filing of nominations with the Corporate Secretary. Thank you, Amy Funderburk"
Q3): "Ms. Funderburk
What is the purpose for the delay in providing a copy of the self nominating petition? Is there any reason other than to suppress my interest in becoming a candidate? Please provide an honest answer as to why you will not provide the form now. If there is no legitimate reason not to provide the form at this time, then please forward it to me as requested. Thank you."
A3):
SECU did not reply with an honest answer...
[Not surprised, are you?]
✅ "This Board"

doesn't appreciate being questioned, especially by SECU members ... regardless of what State law, CU rules & regs, and the SECU bylaws require!
... [Not surprised, are you?]